The objective of the Chamber is to intensify Morocco-Indian relations on business and trade by providing a variety of services.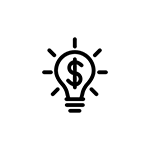 Investment Consulting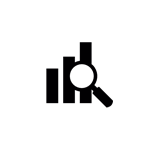 Market Research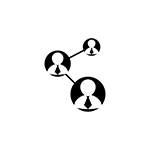 Networking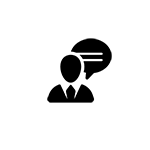 Supporting Market Entry
Our Mission
To strengthen ties between India and Morocco
The Mission of IMCCI is to be recognized as a key player in advancing India-Morocco economic relationship. To tap the vibrant dynamism in economic and commercial relationship that exists between both countries and to work towards achieving the full potential existing in trade and industry between Morocco and India.
The key objectives of the IMCCI is to enhance the flow of information on investment and trade related issues between India and Morocco, to provide support to Moroccan and Indian businesses, in expanding their opportunities in each market, and improve bilateral commercial, industrial and technical co-operation between India and Morocco.
IMCCI will work as a facilitator and active promoter of investments in, and trade ties between India and Morocco.
Our Team
The Executive Committee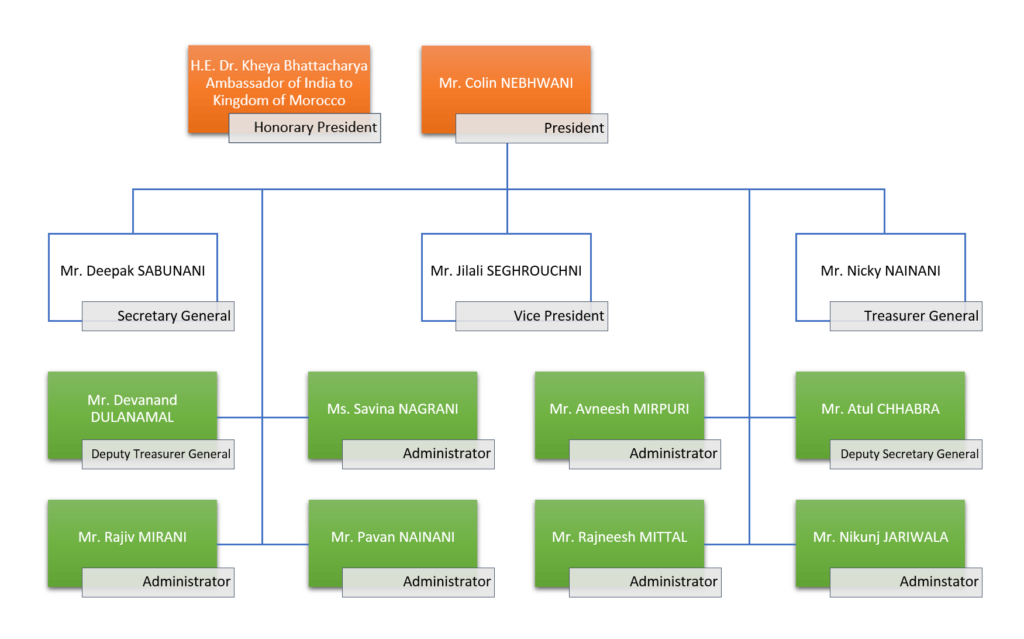 About Us
IMCCI is a non-profit, organization which represents Indian and Moroccan Businesses and Individuals.
Morocco is a strategic hub for international business with an ambitious plan of growth, an expanding economy into the global marketplace, capitalizing on its proximity with Europe and creating a liaison between Africa and the rest of the world with the creation of Casablanca Finance City as Africa's new financial and economical hub.  With free trade agreements signed with Europe, the U.S. and other countries of the Middle East, Morocco is emerging as an important destination for both trade and industry.
On the other side of the world, India is today the fastest growing major economy in the world with the adoption of various economic initiatives like Make in India, Skill India, Digital India, Start Up India, etc.  India is poised to become one of the leading economies of the world.
The globalization of the Indian economy and the adoption of the reform process in India, are the initiatives behind the creation of the Indian Chamber of Commerce and Industry in Morocco.
News & Events
National Fertilizers Limited (NFL), a Government of India Undertaking under administrative control of Ministry of Chemicals and Fertilizers, has issued tenders for importing 25000 MT of Muriate of Potash (MOP) at East Coasts during March [...]
Business Delegation to Morocco & Tunisia  ( Buyer Seller Meet) July 25 - 29, 2016: Casablanca & Tunis Federation of Indian Chambers of Commerce and Industry (FICCI) is mounting a multisectoral Business Delegation to Morocco & Tunisia from July 25 – 29, 2016 in [...]
Please note that the date for converting a Person of Indian Origin (PIO) card to an Overseas Citizen of India (OCI) card has been extended from 30th June 2016 to 31st December 2016. There will [...]
You are invited to join to become part of a highly
respected business organization and enjoy many benefits.
Join Us Now!